Performance
Let Buzz Off Automotive optimize your car, truck or diesel's performance today! We carry a large inventory of performance parts and installation is our specialty.
CLICK ON IMAGES BELOW FOR MORE INFORMATION
---

Exhaust Systems for Trucks, SUV's, American Muscle Cars, Diesel, & Sports Compact Vehicles; specializing in superior catalytic converter technology.
---

Hypertech is the technology leader in High-performance engine tuning computer-controlled vehicles. Hypertech created the original Power Chips to recalibrate these electronic "brains" for improved performance.
---

The World's Best Air Filter! Authorized Dealer and Service Center
---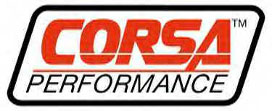 CORSA Performance Exhausts is the premium market leader through advanced engineering and innovation. Utilizing our patented technology, CORSA continues to enhance the driving experience for you, delivering powerful sound and noticeable performance.
---

With 25 years of expertise, Superchips delivers quality solutions for people looking for more power, more fuel economy and a variety of customizable features. They create "tunes" - tailored calibrations - for each type of vehicle.