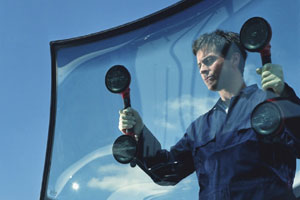 Auto Glass Repair & Replacement
We Work With All Major Insurance Providers!
Cash or Insurance - We are competitive on all quotes!
We know that you want your car to look like new and to have only windshields and glass parts that meet or exceed manufacturer's specifications. All of our glass installations come with a leak-proof guarantee.
Our installation methods employ the absolute best in urethane technology. This ensures that your vehicle's structural integrity is maintained, which is vitally import in the event of a collision in which an air bag deploys.